New Easter Release from TE
Hi folks,
I am back on the blog with another fun release from TE! I know I say this often, but this release is filled with amazing goodies that are just adorable!
My card is an interactive slider card made using the new On the Track dies and Eggstra Sweet stamps. To make the slider portion of the card, I highly recommend following Taylor's video tutorial posted on Feb 15th. I simply followed the same instructions and just added the critters on top. For the sky, I ink blended Salt Water Taffy with Cookie Monster and for the grass, I ink blended Granny Smith cardstock with Granny Smith and Pea pod ink. For the sentiment, I used Joyful Joyful and Full Circle Easter.
Supply List:

My next card shows you a fun way to use the new Spring Array stamp and stencil set. I first ink blended the floral branch using Granny Smith, Lollipop, Plum Punch, Pineapple, Candy Corn and Sweet Potato Pie inks. Then, I ink blended the edges of an A2 sized cardstock with Peaches and Cream and Pink Champagne inks. I also diecut the cross using At The Cross dies and Peaches and Cream cardstock. I then placed the floral bunch behind the cross. I did cut some of the floral just so that it looks aesthetically pleasing. I finished it off by stamping a sentiment from Joyful Joyful in Lollipop ink :)
Supply List: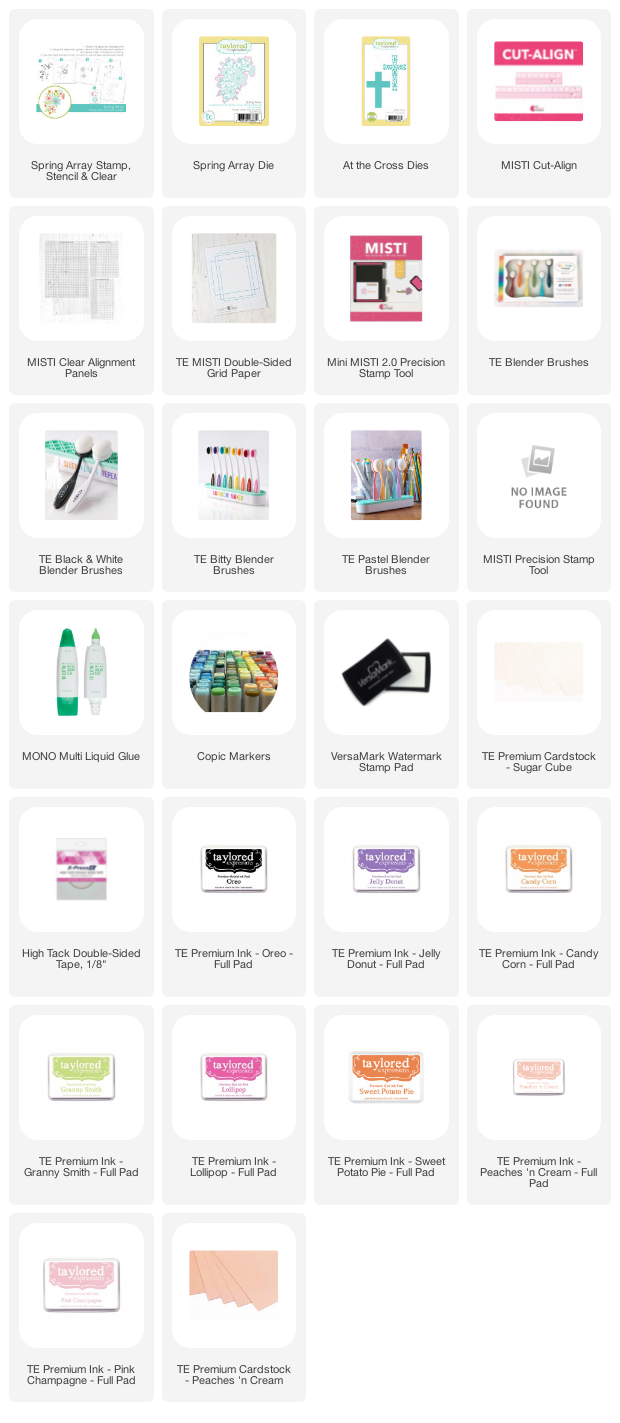 My last project is this set of fun Chocolate Square wraps made using the new Treat Wrap - Basket Accessories. I first started off by following the instructions to create the treat wrap. The notches created by the die cut weave pattern are just the perfect size for a 1/4" inch strip if you like to weave! I finished it off by adding a bunch of eggs from Foil it - Good Egg :)
Supply List: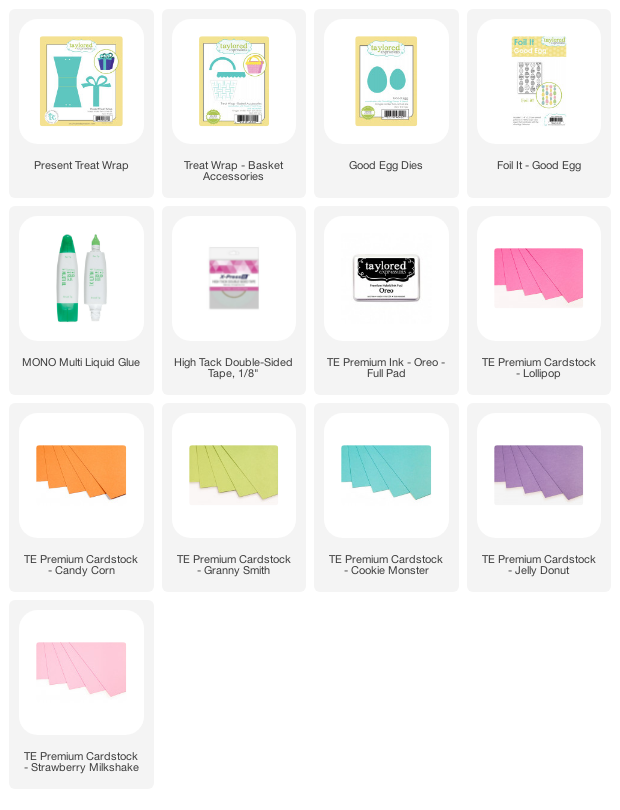 That's it folks!
Happy Crafting,
Kavya