Christmas Gifting Kit from TE!
Hi folks,
TE has a new Christmas Gifting Kit that has many unique products that make packaging and decoration super adorable! As always, I have included some fun ways to stretch your supplies and mix and match products from the release :)
My first project uses the new Deck the Halls Ornament Kit. This kit comes with a set of stencils that can be used to paint cute little Christmas Critters. You can also stretch this kit by using the Christmas Critter Clips and heat embossed sentiments to decorate the ornaments! This can get a bit messy and if you are like me and want a 'cleaner' look while using the stencils, try the following tips:
Apply as much Pixie Spray as you can! Make sure your stencil adhered to the ornament well so that the pint doesn't seep through the stencil
If you aren't comfortable with the foam daubers in the kit, feel free to use a paint brush!
For some of the ornaments, I just used the stencil to draw an outline and then painted inside using a fine paint brush :)
Supply List: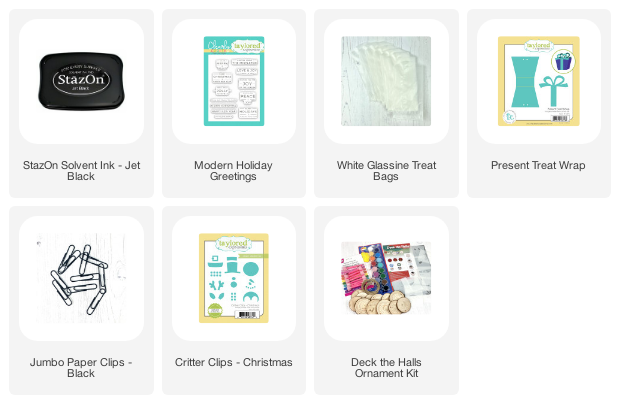 My next project uses the new Designer Dangles - Pretty Pouch. This two piece packaging die is perfect for gifting your designer dangles! I created a matching gift package for some earrings I created a while back. In order to personalize the pouch, I stamped the Spring Spray stamp set on the inner holder using matching dye ink and also used it on the top of the pouch.
Supply List: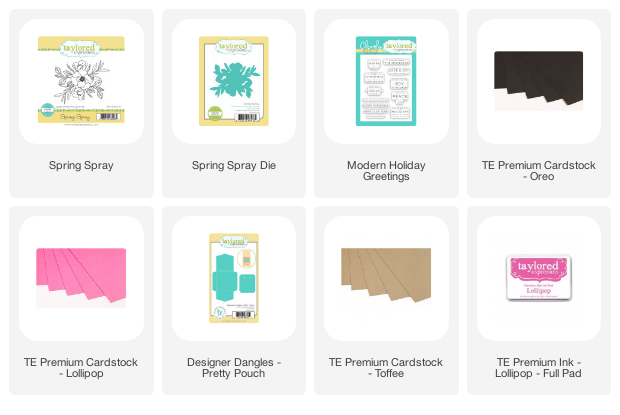 My last project shows you all the fun little ways in which you can use the new Christmas Critter Clips. These dies can be used with both felt and paper. I used cardstock for all my project today. Feel free to use them to decorate boxes, ornaments, candy holders etc! I had some Scalloped Treat Bags from the Valentine's Release that I ended up using. Unfortunately, I just released this isn't sold in the TE store anymore. Feel free to use any similarly sized treat bag instead. I also stamped sentiments on white glassine bags using black stazon ink to personalize them...The possibilities are endless with this one!
Supply List: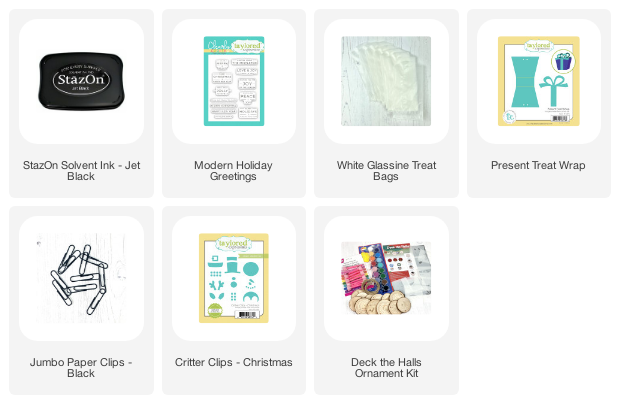 That's it folks! Hope you liked this fun release :)
Happy Crafting,
Kavya