Mass produce Christmas cards easily with TE!
Hi folks,
I am back on the blog with another fun release from TE! I love how the new Create in Quad stencils make it super easy to mass produce cards! TE has another stencil to add to the Collection: Snowflakes :))) I have a bunch of cards to show you all today. These are super easy to make using a few inks and happy mediums.
My first cards use Snow Cube as the base. I first ink blended the snowflakes using stencil 1 and 2 with lollipop, strawberry milkshake, jelly donut, plum punch, lavendar glaze, cookie monster and blueberry dye inks. For stencil 3, I used some happy medium in gold and for #4 using peaches and cream dye ink. I also went over stencil #2 again using iridescent happy medium for the extra sparkle! I then matted the ink blended cardbase on jelly donut, cookie monster, plum punch and lollipop cardstock and placed it on A2 sized toffee cardstock. Finally, I added a sentiment by heat embossing the Winter Blessings stamp or Get Cozy stamp on colored cardstock.
Supply List: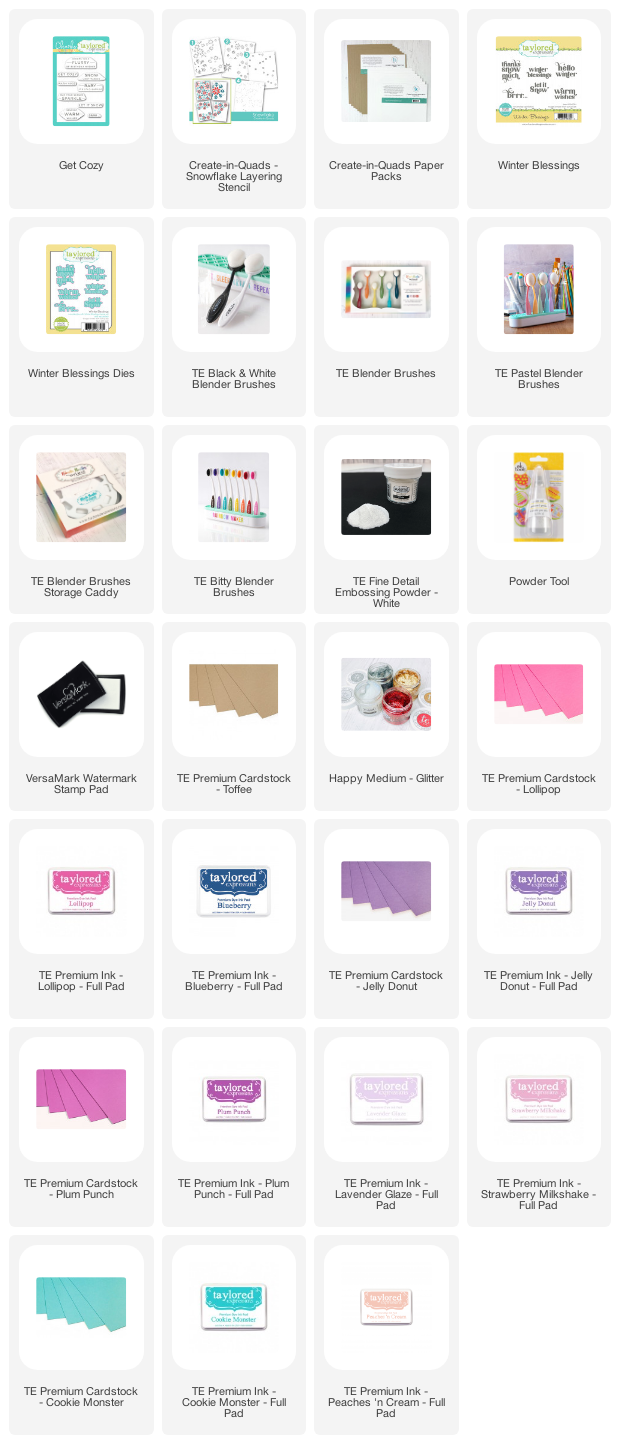 My next set of cards uses colored cardstock matted on top of toffee cardstock. I started off by die cutting Poblano Pepper, Lime zest, Blue Raspberry and Watermelon cardstock using petite scalloped rectangle dies. I then ink blended the snowflakes using matching dye ink and sugar cube ink. For stencil #3 and #4, I used gold and iridescent happy medium and finished it off by adding heat embossed sentiments!
Supply List: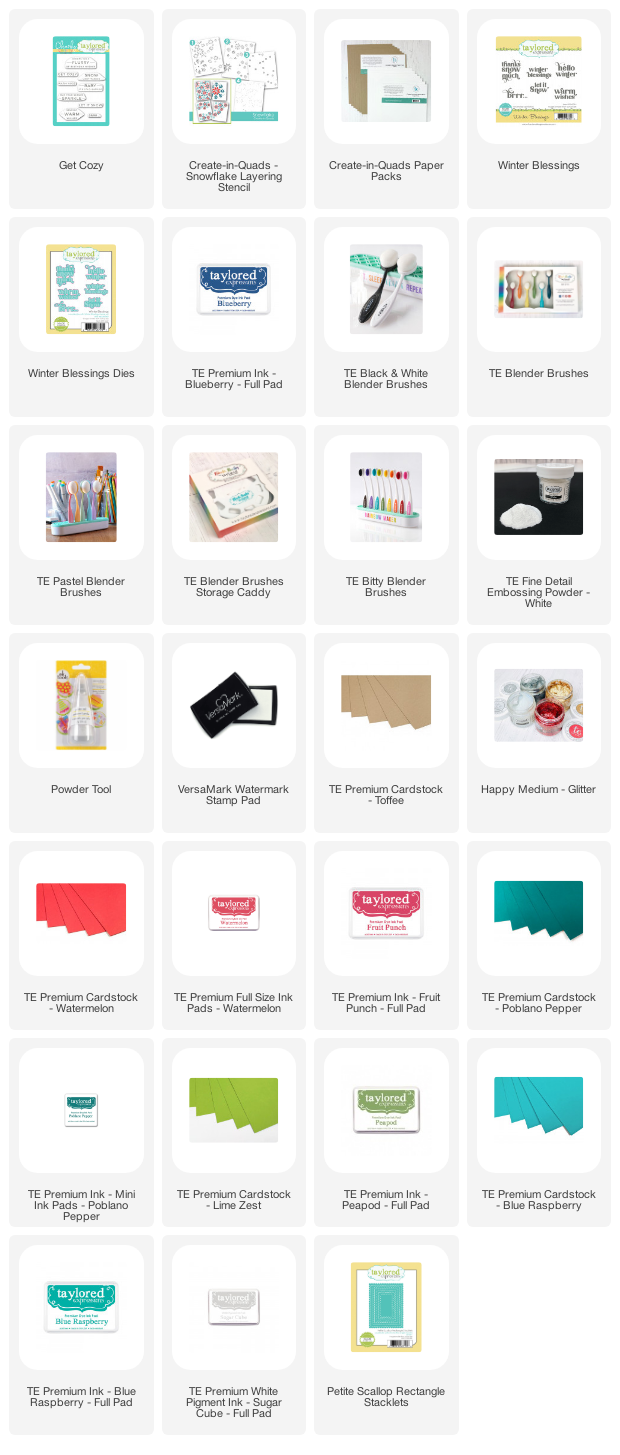 Happy Crafting,
Kavya