Monsters, Inc. with Taylored Expressions!
Hi folks,
Taylored Expressions is releasing all the products from the kits for individual sale! In case you missed the kits, now is your chance to grab them. Today, I am using the Heart Fence and Hill die from Like Gnome Other... This is such a gorgeous scene builder die that can be used with all your critter cards! I used it to create this adorable card inspired by Monsters, Inc. I simply modified some stamps from TE to look like Mike and Sully...
For Mike, I used the penguin from Fluffy Friends: Holidays. I masked the eye and inner lines and drew the eye and smile! For Sully, I used the famous Big Grumpy! Then, I simply colored the images to look like them :) For the hill, I used the 'Hey There Sunshine" stencil on lollipop cardstock using lollipop ink. I also used the Hot Spots stencil with Candy Corn ink and cardstock. Then I finished it off by adding a Heart Fence die cut using Sugar Cube cardstock.
Supply List: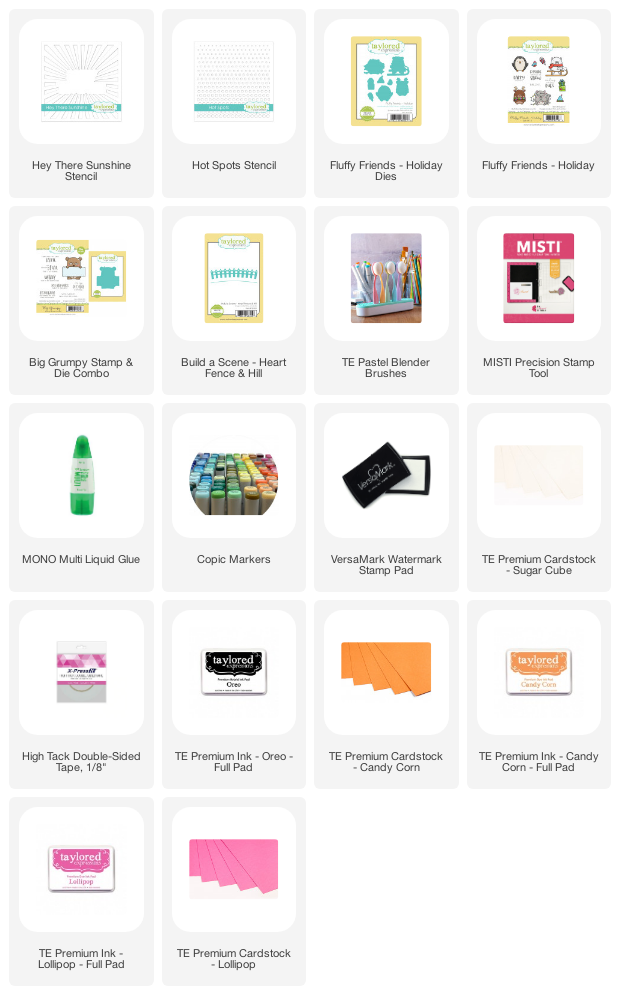 I hope this inspires you to stretch your supplies and use them creatively! Also, be sure to check out what the rest of the design team has in store for you!
Thanks,
Kavya