Custom Stamps from TE!
Hi folks,
Do you know that TE sells custom stamps? TE is launching 15 new designs today and Taylor handpicked and sent the design team a custom stamp to showcase the new designs. I was so STOKED when I saw mine! I absolutely love it and I love the minimalist style! My dream is to launch my own product line, so I feel like this stamp kind of manifests it :) Get your own at
temadeforme.com
.
For today's card, I decided to pull out a product that I haven't used yet. I bought these stunning Baroque Overlay die few months ago but never got around to using it. I decided to make a fun and quick Birthday card using my signature style of dark cardstock + bright colors so that it fits the custom stamp! After diecutting the overlays, I ink blended it using Lollipop, Candy Corn, Pineapple, Granny Smith and Blue Raspberry dye inks. Then I placed it on top of Oreo cardstock and added a heat embossed sentiment from On My Word - happy Birthday to finish off my card! I also heat embossed the back of my cards using the One of A King personalized stamp and some gold embossing powder.
Supply List: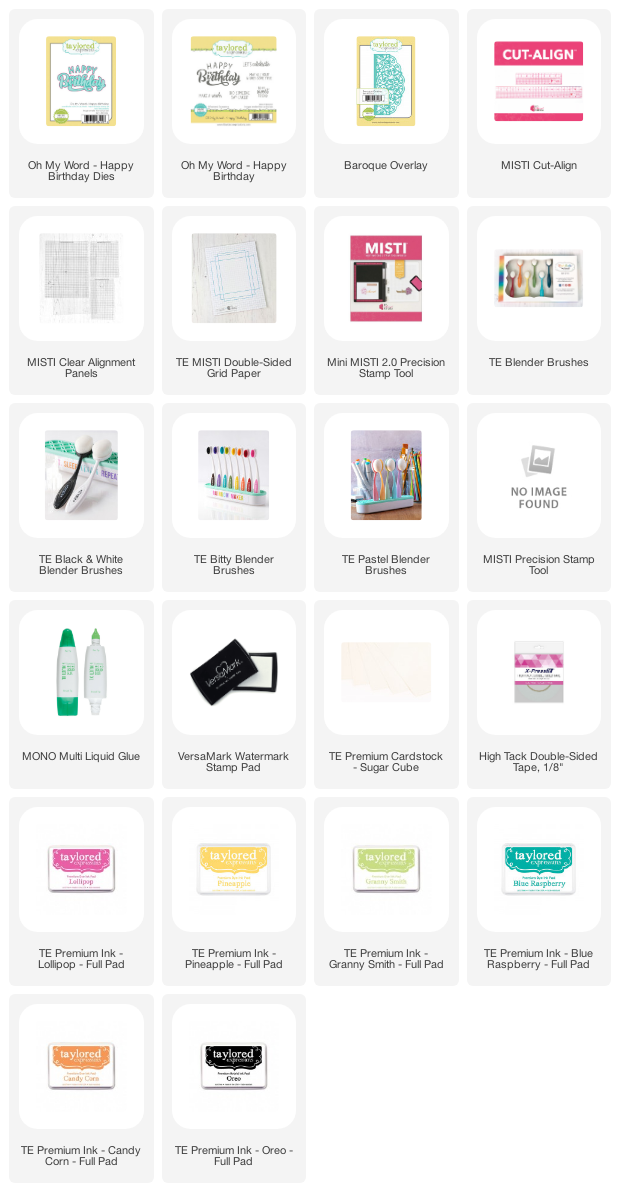 That's it folks! I hope you liked today's card :)
Happy Crafting,
Kavya