More Foiling Fun from Taylored Expressions!
Hi folks,
Taylored Expressions has a new release out and it's all about foiling. I love foiling but I don't use it often because they are just so DIFFICULT to photograph, and it drives me bananas! They are great as gifts but not for IG lol :D
My first card today uses the new Wildflower Foil - It Panel and Opal foil. I used the Heart of Hearts layering stencil to selectively stencil some hearts on the foiled background panel using Lollipop and Candy Corn dye inks. Added another foiled sentiment from Foil It - On Occasion and Foil It - Group Texts Occasions and I was done!
My next card uses the Foil It - Mini Slimline Doodle flower panel and Champagne Deco foil. After foiling, I used my 'faux water coloring' (check IG to see how to do this!) technique on paper. The panels are printed on 110lb paper, so they are quite sturdy. Just make sure to sure use less water so that the paper doesn't pill, or I guess disintegrate. After the first watercolor wash, I just colored in the flowers using copic markers. Just like the previous card, I added a sentiment from Foil It - On Occasion using Silver Stars deco foil and a random sentiment strip that I had lying around, and I was done :)
Supply List: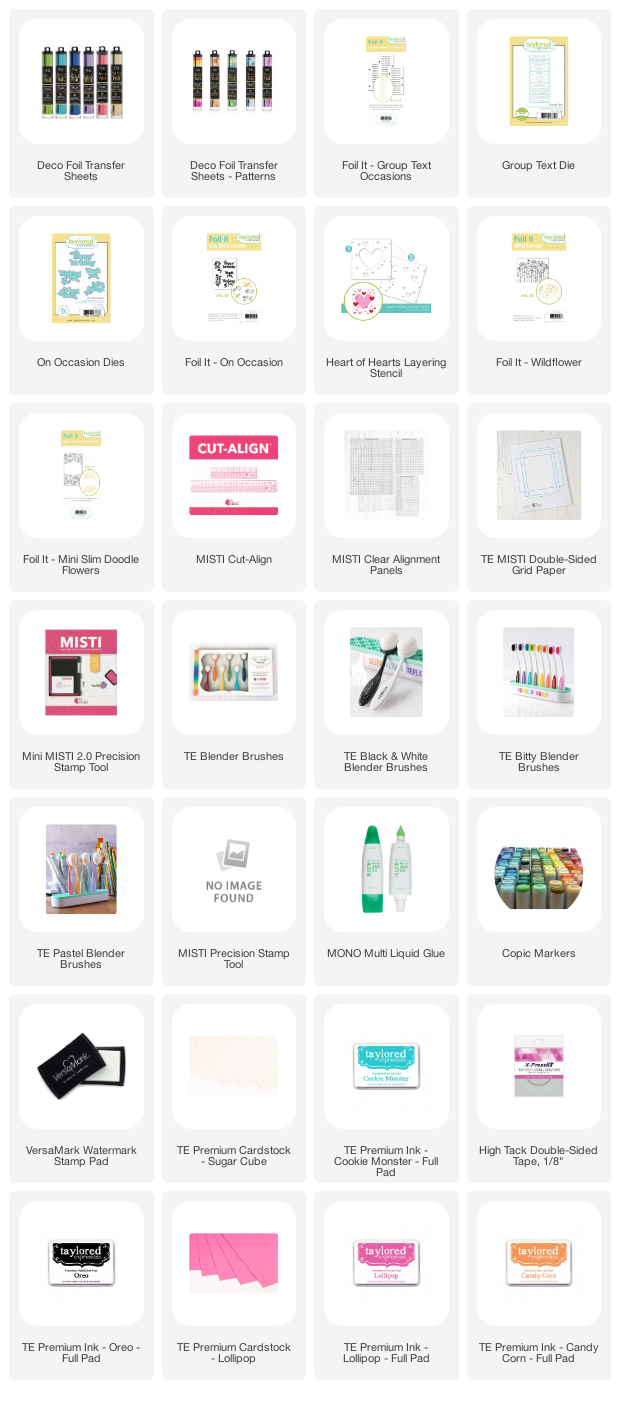 That's it folks! Hope this inspires you :)
Kavya