New Grad release from TE!
Hi folks,
I am back on the blog with another fun release from TE and it's all about graduation! With Grad season around the corner, this release is just perfect for those trying to get their lats minute grad cards in.
My first card is one of my favs so far! I first started off by ink blending Cookie Monster cardstock with matching dye ink and created a 'table' by adding a Peaches and Cream cardstock at the bottom. Then, I partially heat embossed the new 'All you Need' sentiment and surrounded it with die cut Little Bits - Grad caps and a retired globe (I wasn't aware it was retiring when I made this card - Sorry!).
Supply List: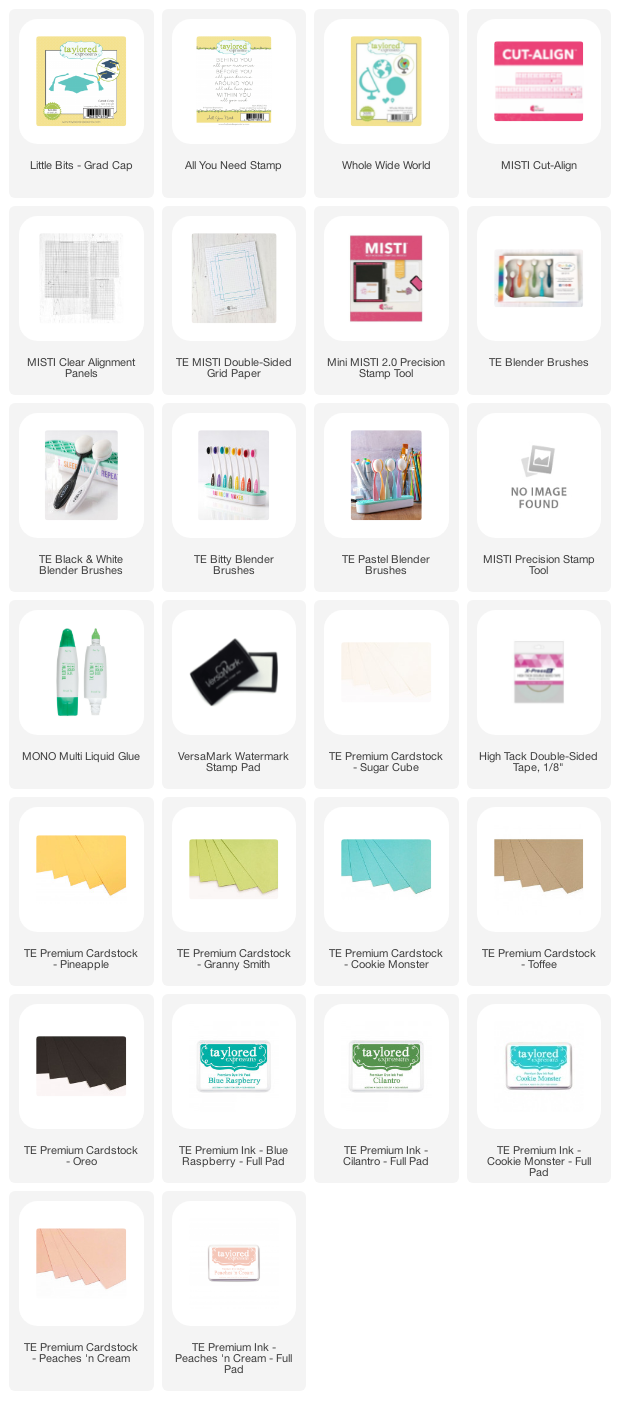 My next card is colorful and can be used for any occasion! I used the 'You Did It' die to diecut a striped paper background. I used my usual go to colors for rainbows - Lollipop, Candy Corn, Pineapple, Granny Smith and Cookie Monster. I layered it on top of another Sugar Cube diecut so that it looks like a drop shadow. Added this to a Plum Punch base with some additional mini strips sentiments to finish it off (Again - I realized I used some leftover mini strips from a sold-out Kit. So Sorry! Feel free to use any of the gazillion strip sentiments Taylor has in store :)).
Supply List: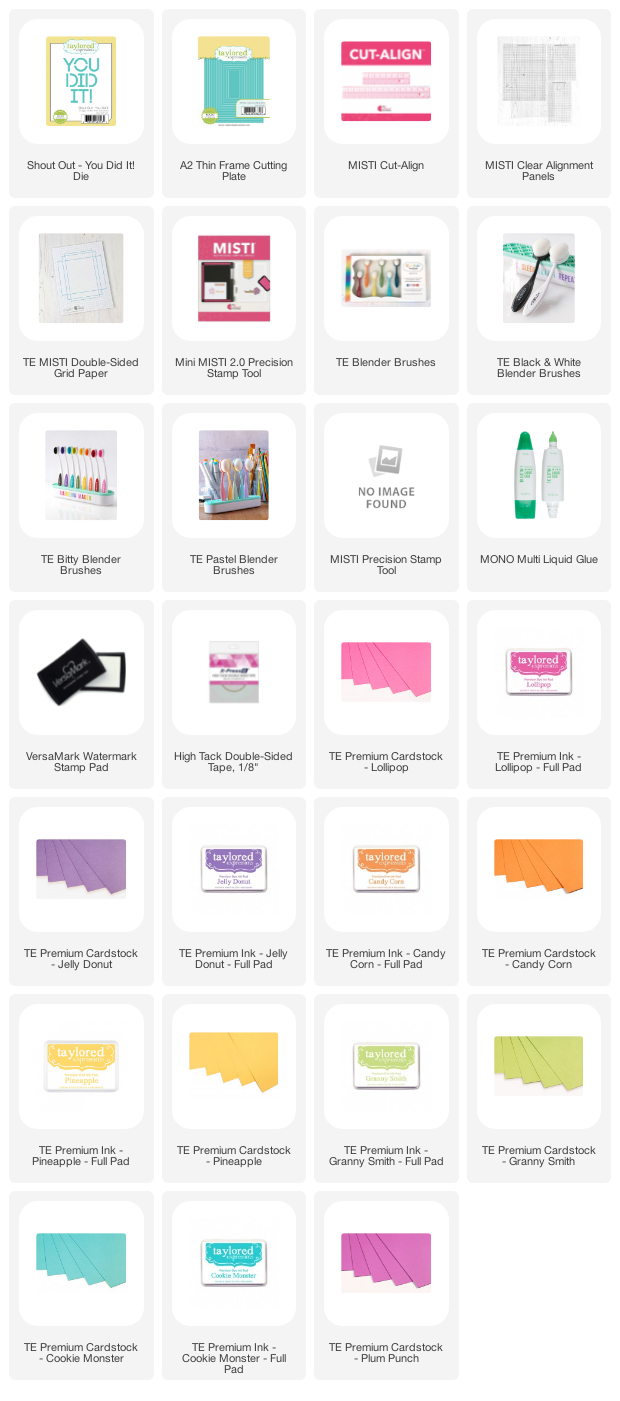 My last card uses one of everyone's favorite line of products - Quad Stencils! The new Hooray themed quad stencils are just as stunning as the previous ones and can be used for any occasion... not just Graduation! I used some preprinted Foil It cards as a card base. Just line the edge of the foil it card with the etched line on the stencil and you are done! Or if you are laze like me, tape all 4 cards together and you will get one 'large sheet' that can be used to stencil at once. I used 4 different popular school colors for these cards - Honey, Blueberry, Poblano Pepper and Mulled Wine. I stenciled the cards using the 4 colors along with Oreo and some gold Happy Medium Glitter. Mat it on some coordinating cardstock and you are done!
Supply List: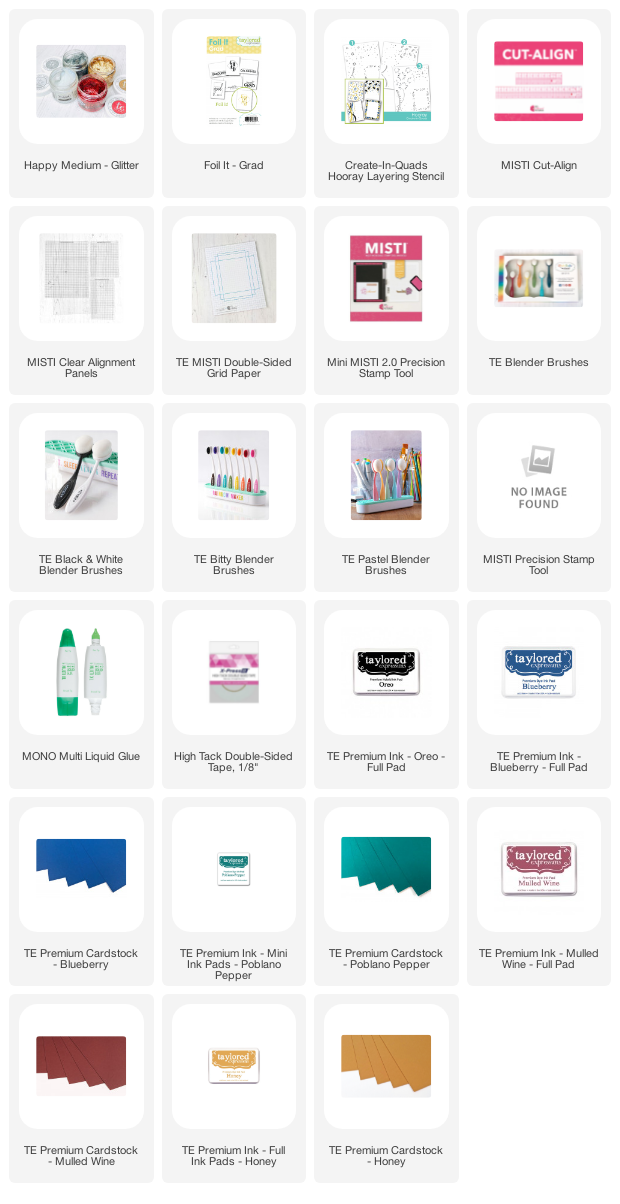 That's it folks! I hope you enjoyed this release :)
Happy Crafting,
Kavya