Taylored Expressions Bitty Blender Brush + Stencil release!
Hi folks,
I am super excite about this release! TE is releasing their popular blender brushes in a smaller size along with a black and white blender brush!!! IKR? and to celebrate this, we are also having a mini stencil release.
The I Want it ALL Bundle retails for $75 and includes the following:
Bitty Blender Brushes (set of 6)

Bitty Blender Brush labels

Black & White Blender Brushes (set of 2)

All 6 new stencils

8.5″ x 11″ Grid Paper Placemat Pad
The special introductory price of $75 on the I Want it ALL Bundle is available now through Sunday, April 25th, or while supplies last!
My first card uses the new Roundabout stencil. Here is a fun little way to create a geometric sunset! I first started of by ink blending the stencil using Blueberry, Plum Punch, Lollipop, Candy Corn and Pineapple dye ink. I then ink blended the edges with the same colors to make it seem more like a 'sky'. I then stamped the Endless Evergreens background using oreo ink. I didn't apply 100% pressure while stamping it so that it looks a bit more realistic. Then, I simply tore the edges to give it a frayed look and then placed it on top of a A2 oreo cardbase, Finally, I added some mini sentiments from 'You are the Best' heat embossed on Candy Corn cardstock.
Supply List: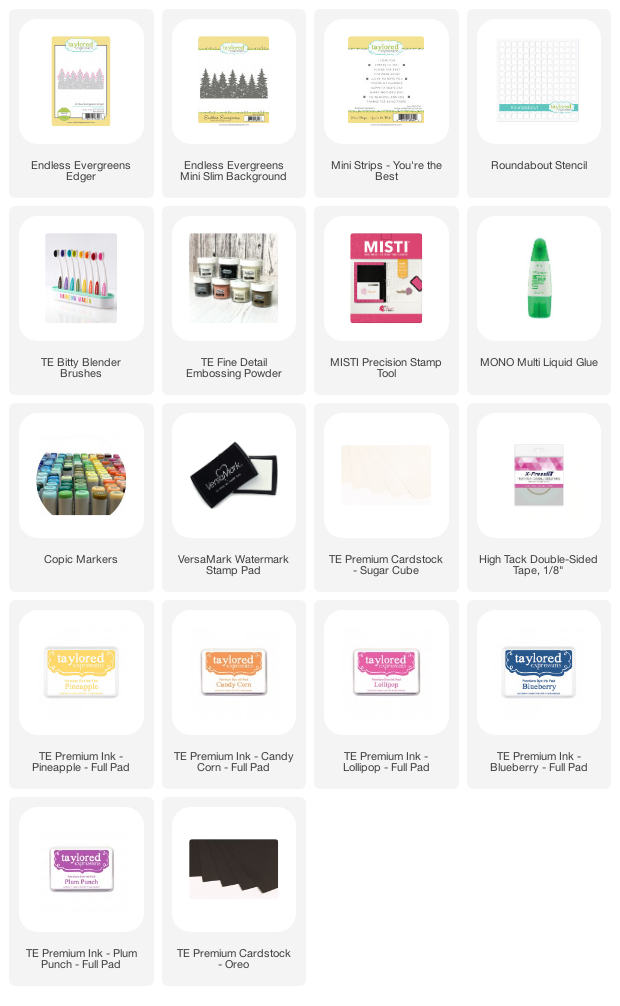 My next card is a super simple rainbow card that uses the new Mandala stencil. I first stenciled the Mandala using Lollipop, Candy Corn, Pineapple, Granny Smith and Cookie Monster dye inks. I then trimmed the cardstock. I cut some 1/4" strips using Lollipop, Candy Corn, Pineapple, Granny Smith, Cookie Monster and Jelly Donut cardstock and created a rainbow striped background. I then placed both these pieces on some Sea Salt cardstock. Then, I die cut the letters 'FYI' using Cap It Off Alpha out of Sugar Cube cardstock for the outline and vellum for the inside. Finally, I included a sentiment from Simple Strips: Snarky heat embossed on Jelly donut cardstock to finish it off.
Supply List: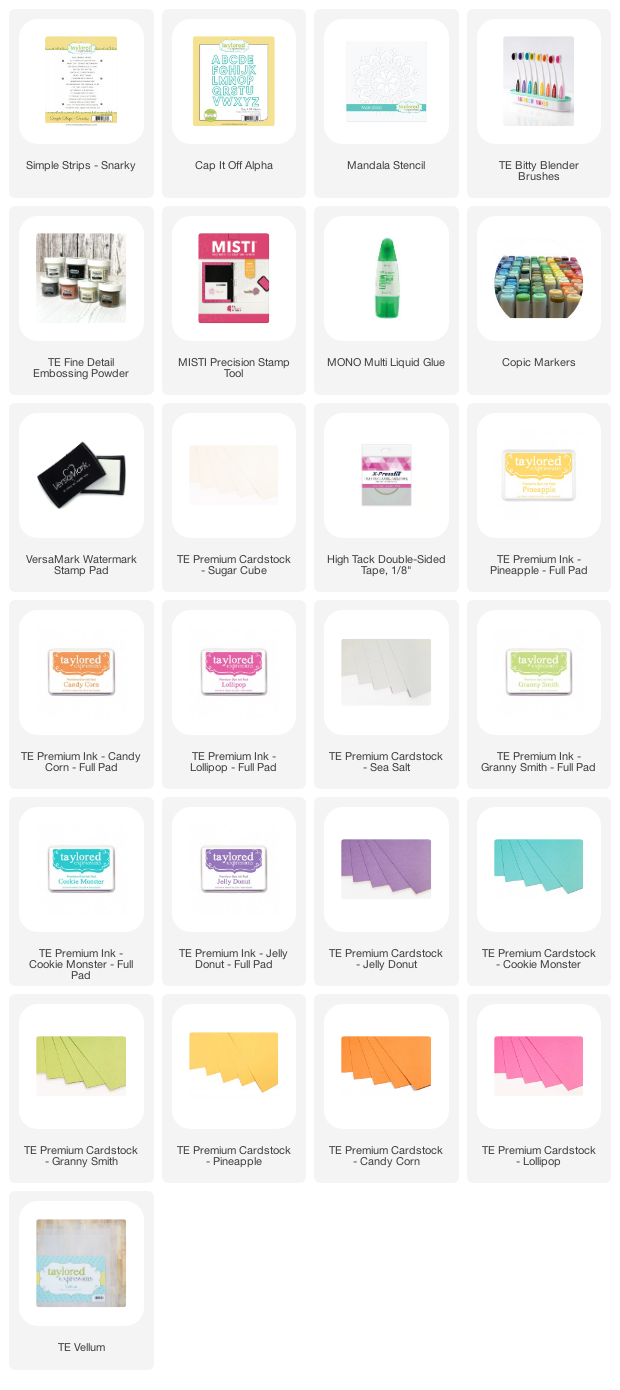 I hope you liked these cards! Be sure to check out the TE blog to see what other have in store.
Thanks,
Kavya